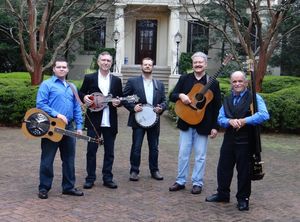 BRISTOL, TN  (August 11, 2017) –  Respected supergroup Blue Highway is honored to be nominated for three IBMA Awards in the upcoming 28th Annual International Bluegrass Music Association Awards. 
The 2017 IBMA Awards will be held at the Duke Energy Center for the Performing Arts on Thursday, September 28, at 7:30 p.m., in Raleigh, NC. 
Blue Highway received nominations as a band for Vocal Group of the Year and Gospel Recorded Performance of the Year for the song "Hallelujah" from their Grammy-nominated album on Rounder Records, "Original Traditional." 
Tim Stafford is nominated for an individual award, 2017 IBMA Songwriter of the Year. 
Stafford's nomination was announced on Thursday as part of the Special and Momentum Awards Nominations Announcement, hosted by IBMA Executive Director Paul Schiminger at Sirius XM Studios in Nashville's Bridgestone Arena. 
"I'm very humbled and honored to be nominated by my peers in the IBMA," said Tim Stafford.  "I believe strongly in the organization, which works hard year-round for the success of the music."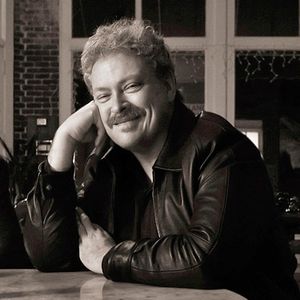 Tim Stafford is a gifted guitarist, songwriter, vocalist, producer, session musician, author, and collegiate instructor who co-founded Blue Highway, and is a former member of world-renowned Alison Krauss & Union Station.  Tim was honored as 2014 IBMA Songwriter of the Year, 2015 SPBGMA Guitar Player of the Year, and was also named 2015 Distinguished Alumnus in the Arts by the East Tennessee State University National Alumni Association. 
Blue Highway has been a mainstay at the International Bluegrass Music Awards since releasing their first album "It's a Long, Long Road" in 1995.  That album was honored as IBMA Album of the Year in 1996, with Blue Highway also being named Emerging Artist of the Year. 
In their storied 23 years, the beloved band has amassed a cumulative 26 IBMA Awards, 6 SPBGMA Awards, one Dove Award, and three Grammy nominations. 
"We appreciate all the support we've received from the beginning from our peers, and truly appreciate our fans more than anything," said Shawn Lane, heralded for his jaw-dropping vocals, smoking instrumentals on mandolin and fiddle, and gifted songwriting which earned him a 2015 IBMA Songwriter of the Year nomination. "We wouldn't be anywhere without our fans, and we recognize that every day.  Our thanks always go to our loyal fans, our families, and our friends in this industry.  We're blessed beyond words." 
Winners of the 2017 IBMA Awards will be announced on Thursday, September 28, at 7:30 p.m., at Raleigh's Duke Energy Center for the Performing Arts, with tickets and additional details available at www.ibma.org. 
For a full list of 2017 IBMA Awards Nominees, please go to:  https://www.ibma.org/blog-entry/2017-international-bluegrass-music-awards-nominees-finalists 
For a listing of IBMA Special and Momentum Award Nominees, please go to:  https://bluegrasstoday.com/ibma-announces-2017-special-awards-and-momentum-awards-nominees/ 
For more information on Blue Highway, please visit www.BlueHighwayBand.com and www.Facebook.com/BlueHighway. 
###