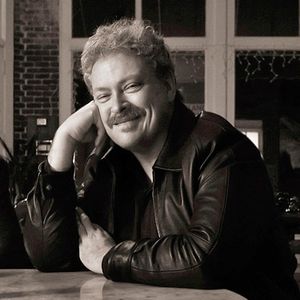 ABINGDON, VA (May 26, 2016)  -  Blue Highway's Tim Stafford will perform at the 4th Annual Richard Leigh Songwriters Festival this Saturday, May 28, at 6:00 pm at Virginia Highlands Community College (VHCC) in Abingdon. 
Stafford was named 2014 IBMA Songwriter of the Year, 2015 SPBGMA Guitar Player of the Year, and is a co-founding member of the multi-award winning Blue Highway, a band with 25 IBMA Awards who was recently voted the Favorite Bluegrass Artist of All Time by the readers of Bluegrass Today. 
Stafford will perform along side elite songwriters Richard Leigh ("Don't It Make My Brown Eyes Blue"), Tony Arata ("The Dance"), Wayland Holyfield ("Could I Have This Dance"), and Even Stevens ("Drivin' My Life Away") on Saturday evening.

Stafford's solo set begins at 6:00 pm, with a songwriters round featuring the four prestigious Nashville writers at 7:00 pm. 
The festival incorporates a Songwriting Contest, with 2015 top winners performing this year, in addition to performances by Stafford and Nashville's elite. 
Proceeds from the festival benefit a VHCC program for foster care students called Great Expectations. 

Richard Leigh, the Grammy-winning, Nashville Songwriter's Hall of Fame inductee and VHCC graduate for whom the festival is named, lost his parents at a young age and was later adopted, so the cause benefiting foster care is one genuinely close to his heart. 
The Richard Leigh Songwriters Festival runs Friday-Saturday, May 27-28, in Abingdon, with tickets and info at www.RichardLeighSongwritersFestival.com.  Tickets range from $10-$25, with all performances on the campus of Virginia Highlands Community College at 100 VHCC Drive, in the Heartwood and the Higher Education Center buildings. 
###